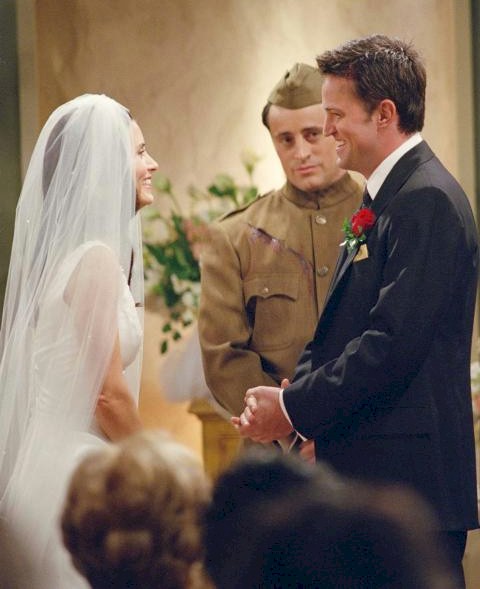 Will you marry us?
One doesn't need to search hard for real wedding examples of how asking a friend to officiate a wedding ceremony can go wrong. There have been numerous articles written and horror-stories shared in wedding boards about having a Friend or Family Member officiate, and still more examples of regret that people would never share because they don't want to hurt the feelings of someone they care about.
5 Couples Who Majorly Regretted Having a Friend Officiate Their Wedding
Top 7 Reasons Why You Shouldn't Ask a Friend to Officiate Wedding Ceremony
My Friends Are Getting Married and I Don't Think They Should. Help!
Eight reasons why friends or family members shouldn't officiate your wedding ceremony
This round up by fellow celebrant Donna Forsythe is particularly illuminating... When Your Friend Officiates—What Do the Pros Have to Say?
As a professional officiant, I have the great fortune of only being at weddings where the ceremony is spectacular. But that is not the case for the majority of wedding industry professionals. In fact, two years ago, I started being approached by wedding planners, venues and other wedding professionals, asking if I would put together a ceremony ghost writing/ training/ coaching package for their clients who have asked a friend to officiate the wedding ceremony, because wedding professionals know that everything on the wedding day is affected by how the ceremony goes.
If creating a powerful ceremony moment (the genuine fairy tale moment couples are imagining when they ask their friend or family member to officiate) were as easy as following a wedding board checklist, or reciting a sample script available online, then why are wedding professionals at these weddings still reporting such easily avoidable mistakes?
Well, the answer is because, creating the type of ceremony experience most people are dreaming about is harder to do than you'd think. There's an art to performance, ceremony and communicating from the heart. And learning an art, takes time and repetition.
Wedding Ceremony Master Class for Friend Officiants is the result of professional wedding planners, photographers, venues and videographers alerting me to the problems and dramas of so many of their weddings when a Friend or Family Member is not prepared to officiate, freezes up (or worse yet—doesn't even show!) or makes the ceremony awkward, uncomfortable or a joke.
The biggest Pro to all those Cons, though, is when the Friend or Family Member asked to officiate does a great job and deepens the friendship and creates forever-cherished memories with the couple. A successful officiant helps people connect emotionally in that moment. A well-written and delivered ceremony helps the couple demonstrate to their community what makes them special as a couple, the WHY of it all. A moving ceremony helps everyone rally around what the couple is hoping for the future. As an award-winning Life-Cycle Celebrant and a professional officiant, that's the kind of experience I am delivering each time. It's often assumed by everyone present, that I am a good friend of the couple because of the warmth I bring to the writing and delivery of a wedding ceremony. Sometimes it takes a professional to deliver the kind of ceremony experience that we hope a friend can provide. I've created this Wedding Ceremony Master Class to teach Friend and Family Member Officiants my process of creating those kind of powerful, moving, and memorable ceremonies where everyone leaves with "hearts filled with love."