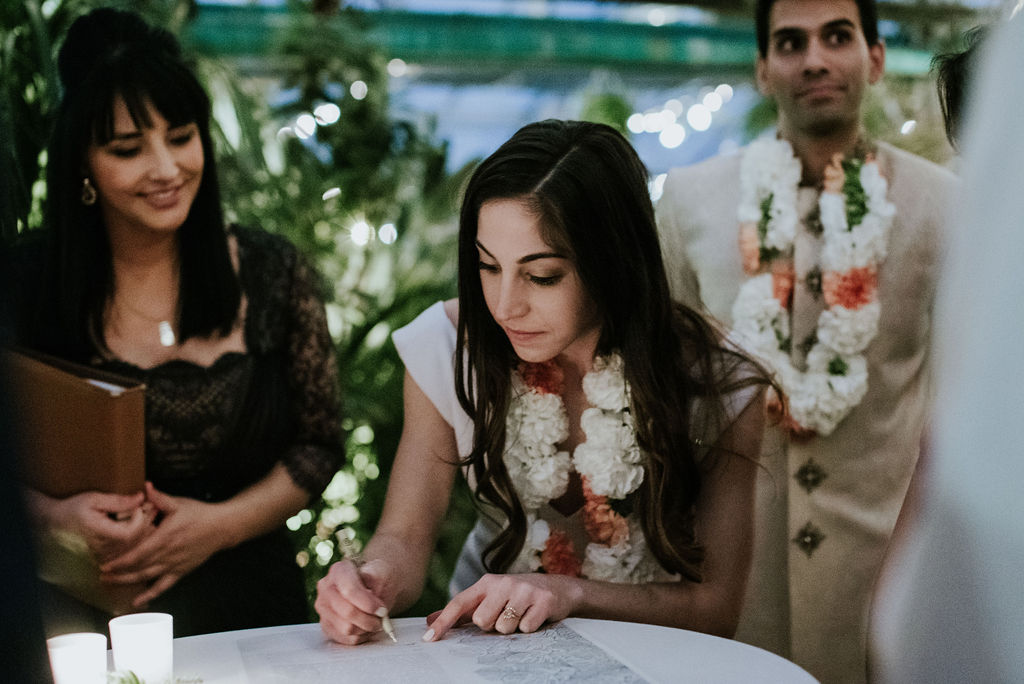 In a past post, we walked through the steps you need to take as a friend officiant in order to ensure you're able to officiate a wedding ceremony for your couple. Today, we're going to talk through the most important step your friends must take in order to legally be able to wed. They need to obtain a marriage license!
Below, I'm sharing everything you need to know about marriage licenses, from why they matter to where to file for one. Plus, I'm also sharing the key differences between a marriage license and a social marriage contract (two terms, two vastly different purposes) and why both are important for wedding ceremonies. Let's get started!
What is a marriage license?
A marriage license is a legal document, similar to an application, that allows two partners to legally wed in the county or city where they plan to host their ceremony. After the ceremony, the marriage license must be signed by the friend officiant, each member of the partnership, and in some jurisdictions--witnesses. Once it's signed, the friend officiant will either drop it in the mail (make sure to add stamps!) or return it by hand to the county clerk's office. Once the marriage license is back where it started with the county clerk, the clerk will review it and send the couple a marriage certificate (the confirmation that the couple is legally married!).
The key thing to keep in mind about a marriage license is it's a legal document.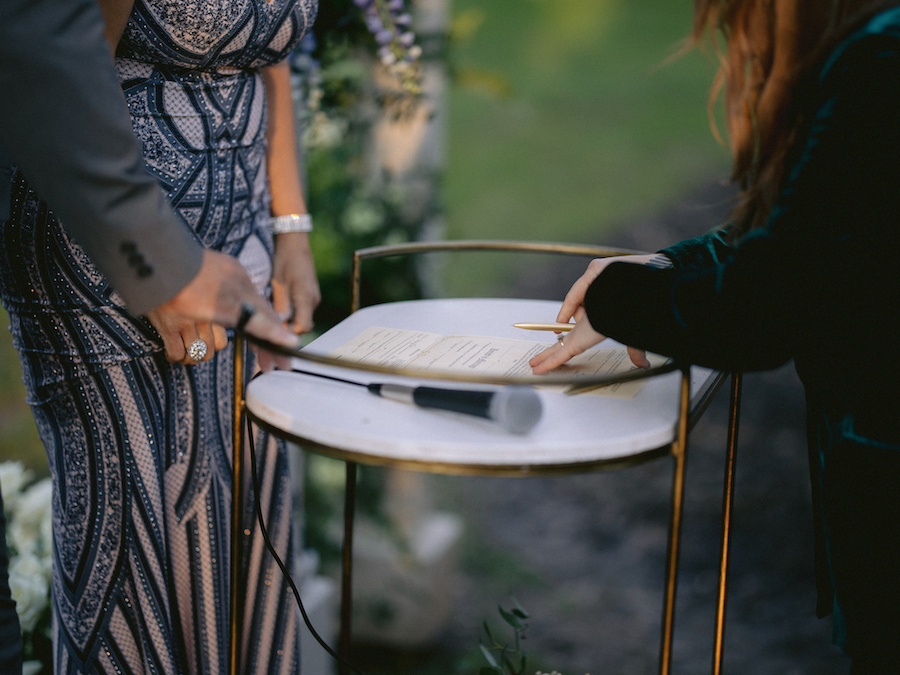 Why does a couple need a marriage license?
Without a marriage license, two partners cannot legally become married. Without it, the ceremony everyone is planning will be null and void!
How do I obtain a marriage license?
A marriage license is obtained by visiting the county clerk in the couple's ceremony location and filing for a marriage license. This step is key because the marriage license must be issued by the county where the couple will wed, NOT the county where they reside. Both partners must be present when filing for a marriage license, and most counties require each member of the partnership to present their driver's license and their birth certificate. Sometimes a witness is also required, so encourage the couple to do their research before they go! Lastly, there's a cost. The couple can expect to pay around $100 for their marriage license.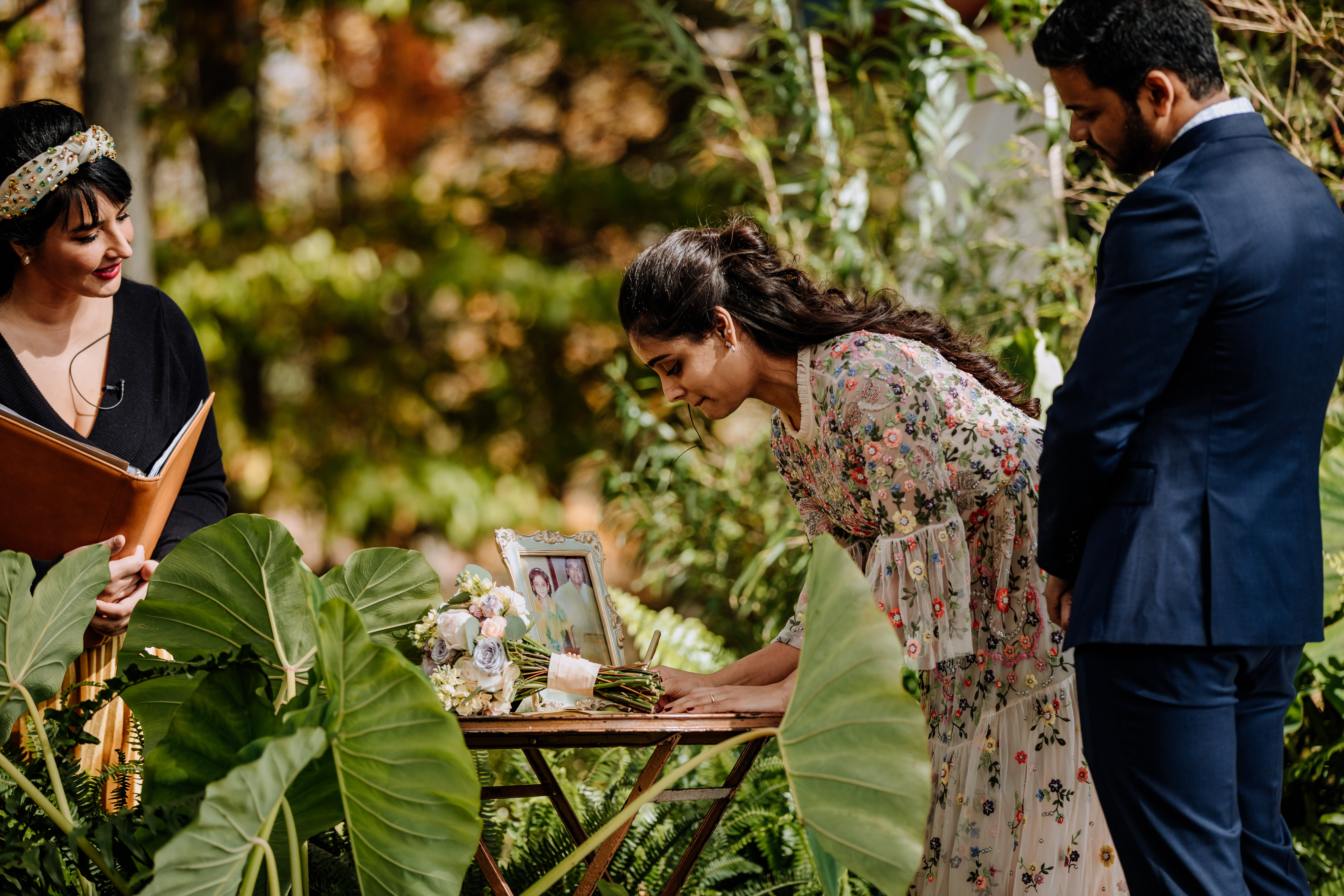 What is a social marriage contract?
A social marriage contract is a document each member of the partnership signs during their wedding ceremony. I love turning to social marriage contracts because they work perfectly as a unity ritual during the ceremony. I find it's sometimes too much to ask of the friend officiant to wade through the potential religious rituals of other unifying traditions, and a signed contract avoids that. Plus, the signing of a social contract not only ceremonially unifies the couple, but the moment also typically serves as a way to excite family and friends!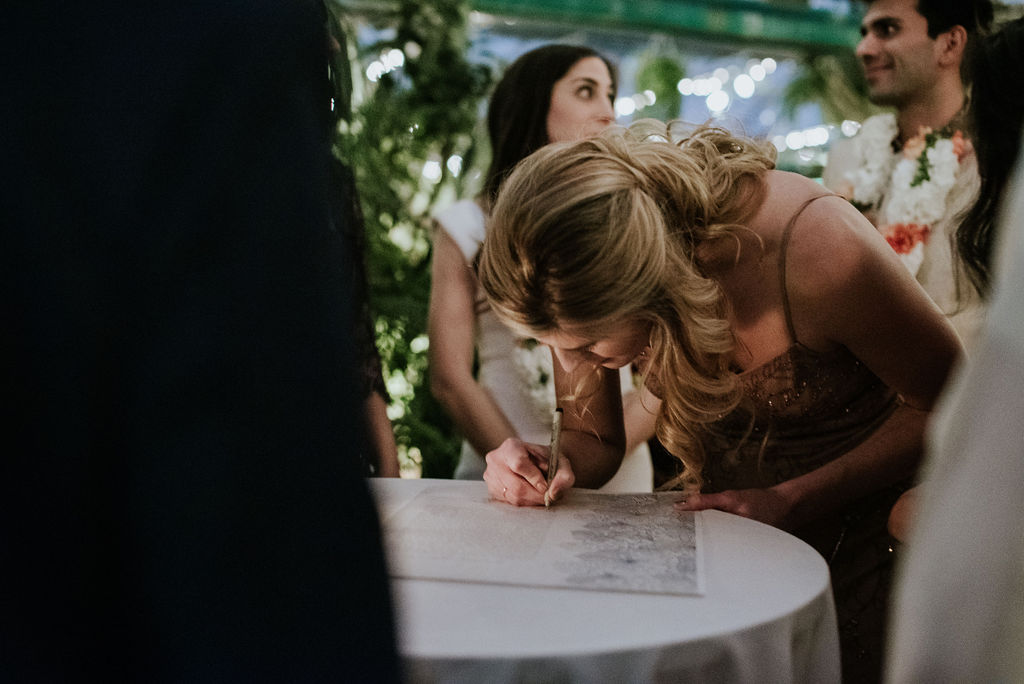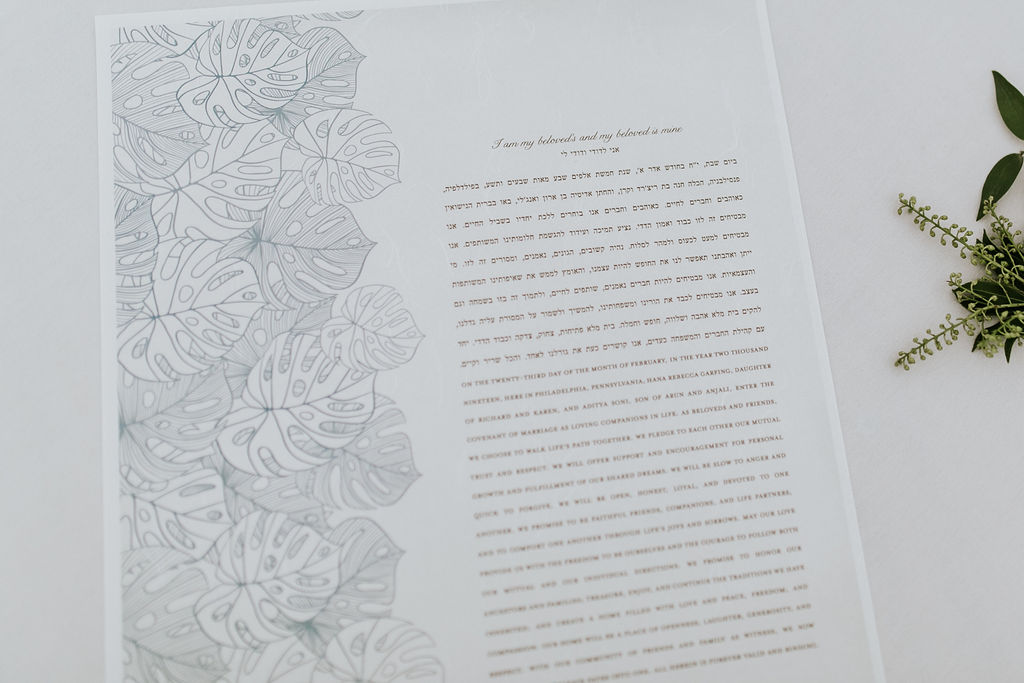 Keep in mind, this document is not legally binding. The couple doesn't have to return it, and they can frame it and hang it in their home instead!
How does a marriage license differ from a social marriage contract?
A marriage license is a legally binding document that allows the couple to wed. On the flip side, a social marriage contract is used to ceremonially signify unity without legal ties.
The good news is that many states have artfully designed marriage licenses with a section for the marriers to sign ceremonially, with a separate legal section that gets filled out and returned to the Clerk. Many artists on Etsy also have created frame-worthy customizable marriage certificates and ketubahs. Having a place on these keepsake marriage certificates for multiple guests to sign as witnesses transforms a typically mundane legal ceremony into an opportunity to reaffirm one's ties and reliance in a larger community.
The end result: one is 100% needed (marriage license) and one is 100% fun to have (social marriage contract).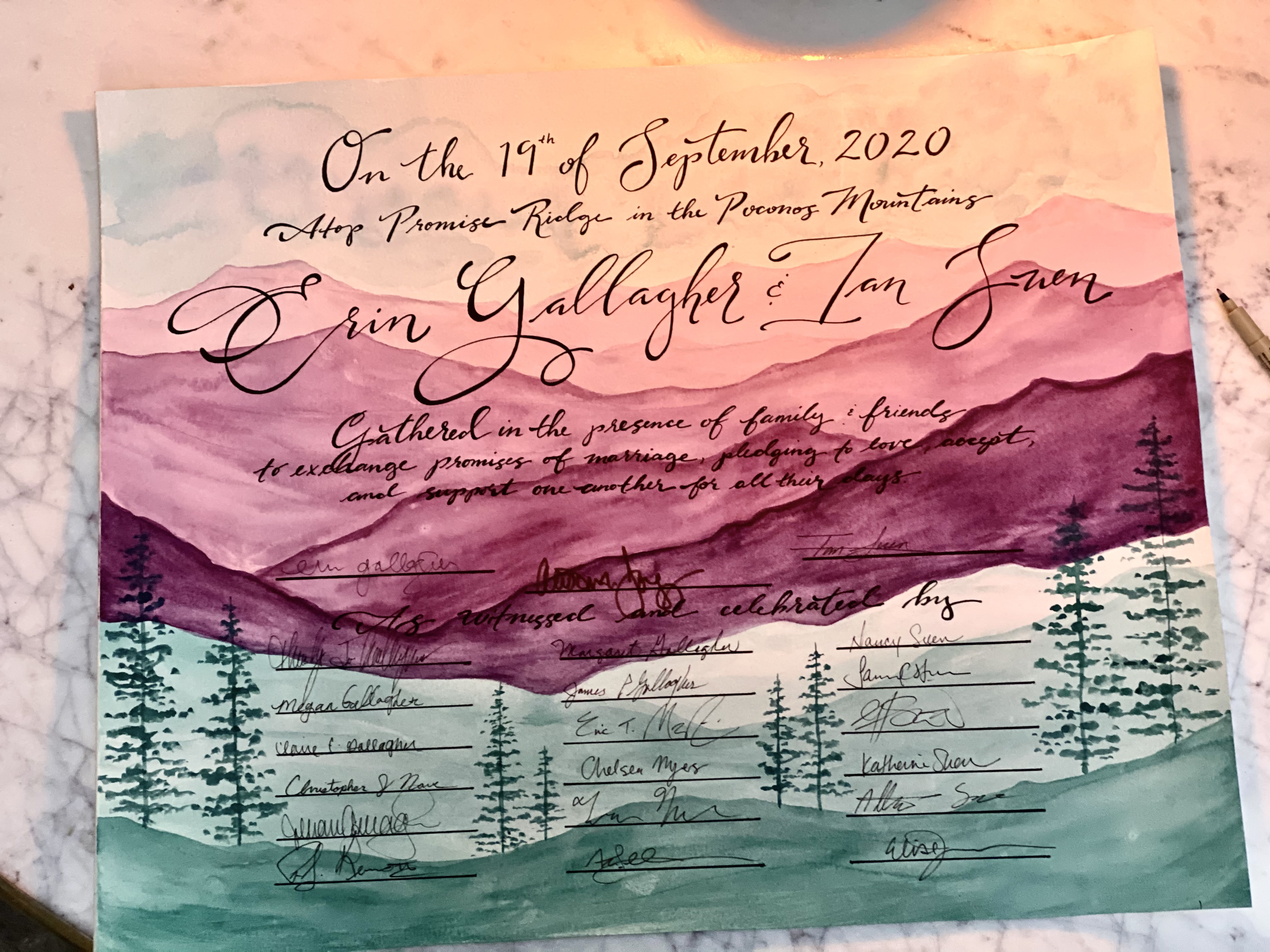 We've walked through the legal steps the friend officiant must take in order to perform a ceremony, and we've now explored the legal step the couple must take before their wedding day. Next, I'll share the things a friend officiant must include in the ceremony wording to make it legally binding. Stay tuned for more!